IndieFest 4.0 June 4th - 7th, 2020

IndieFest 3.0 June 6th - 9th, 2019
Alley Taps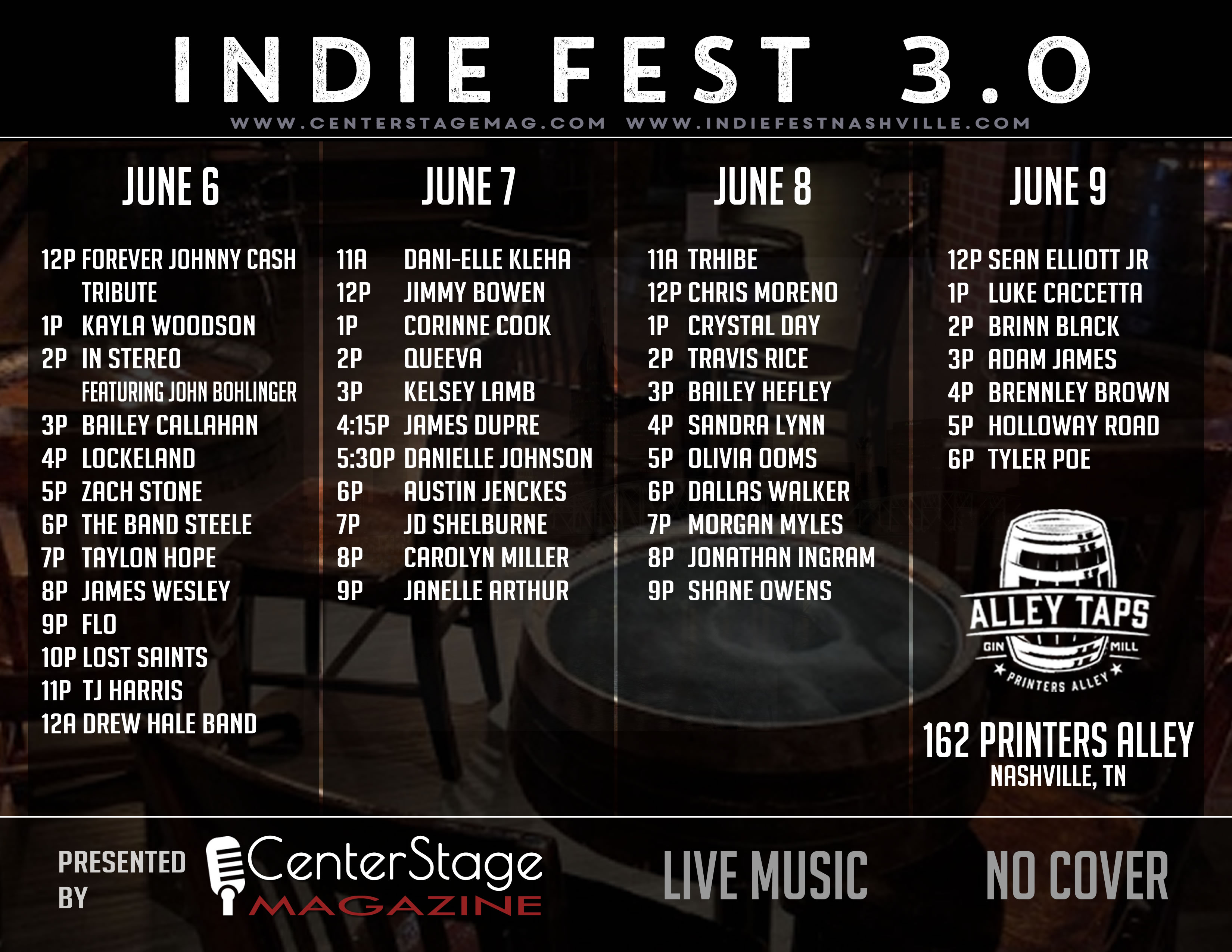 Root Cellar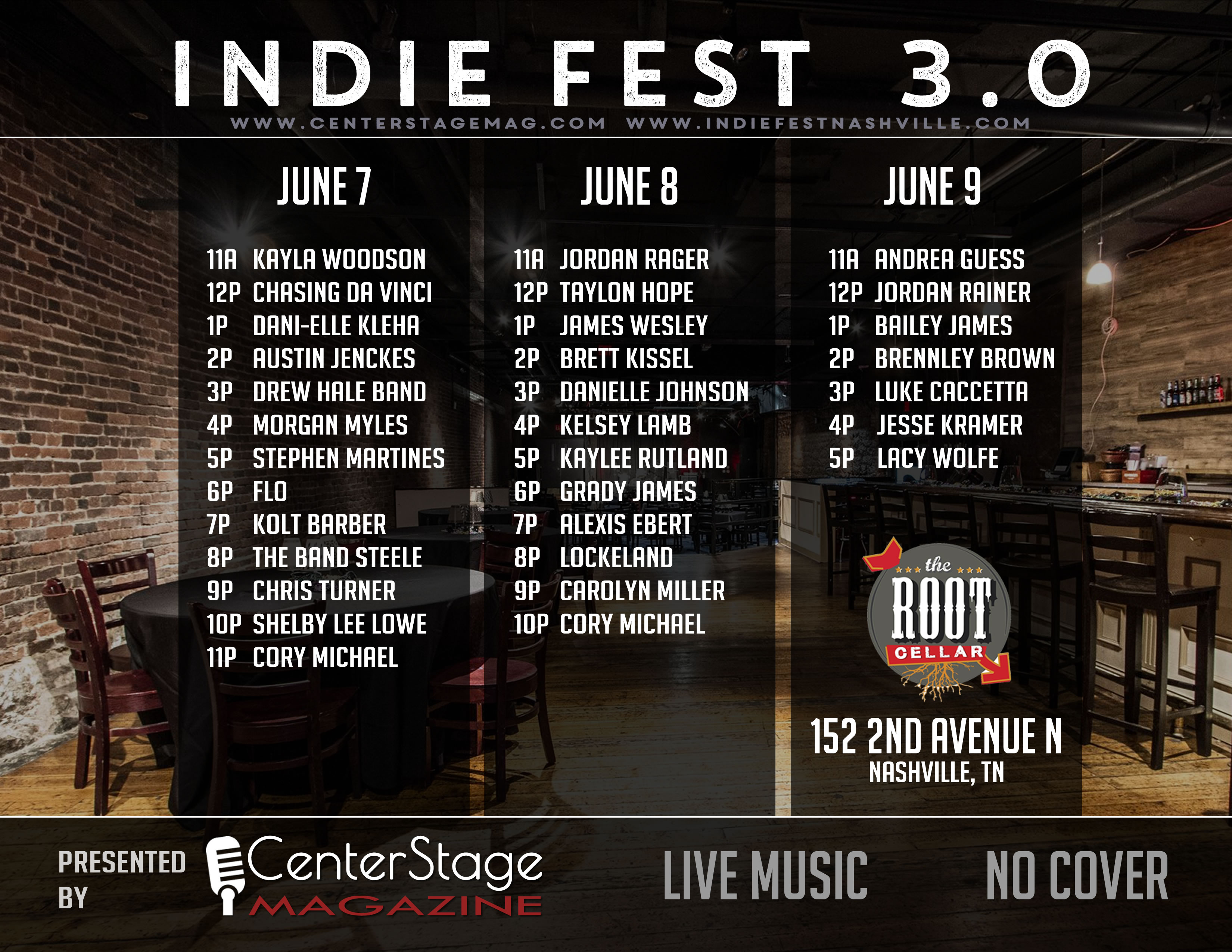 This year IndieFest 3.0 can be found at two venues in downtown Nashville!
Alley Taps
in historic Printer's Alley and
The Root Cellar
in the lower level of B.B. King's on 2nd avenue. Full details coming soon! Performances by:
Brett Kissel, Janelle Arthur, Shane Owens, JD Shelburne, The Band Steele, Morgan Myles, Brennley Brown, Alexis Ebert, Zach Stone, James Dupre, Chris Turner, Grady James, Travis Rice, James Wesley, Bailey Hefley, Carolyn Miller, Adam James, Kaylee Rutland, Olivia Ooms, Sandra Lynn, Rob Mayes, Taylon Hope, Danielle Johnson, Jordan Rainer, Bailey James, Dallas Walker, Kayla Woodson, Queeva, Lockeland, Kelsey Lamb, Bailey Callahan, Chris Moreno, Crystal Day, The Runaway Hampsters, Forever Johnny Cash Tribute, Chasing da Vinci, and many more!