Related Stories
CRS 2018 with Laura: Kaylee Rutland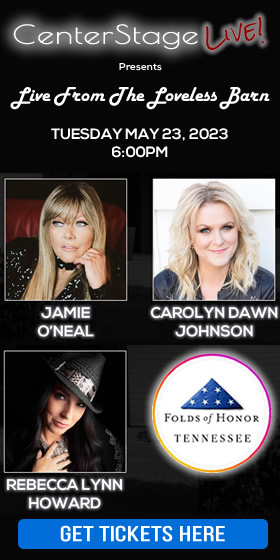 When I first met Kaylee Rutland, I immediately connected with her. She is very easy to speak with and oddly enough loves Sour Patch Kids and coffee as much as I do. Being that I knew she was going to be on my schedule for day two of our CMA Fest interviews, I slipped her a new box of candy to try on day one. Mike and Ike Zours are hard to find here in Tennessee, however, I knew I needed to share them with her.
As we kicked off our conversation, I had to ask her how the Zours compared to our beloved Sour Pach Kids. Though many of you may not quite understand, when you love a good sour candy, you simply have to share it with those who have not tried it. Did she love them? Watch our full conversation to find out her thoughts.
Getting back to the reason we were both in the media room inside Music City Center, Rutland and I spoke about CMA Fest and what her favorite part of the music festival was. As a performer who loves to entertain her fans, it was no surprise that performing is her favorite part. Rutland's smile alone filled the room with positive energy as she talked about being a part of the 4-day music festival as well as being in the studio creating new music. In fact, Rutland was eager to hear the new mixes of the music she just created. I am pretty sure it is going to be fantastic and I cannot wait to hear it as well.
Before I let her go off to her next interview, I wanted to ask her some basic questions about her goals and dreams. She must have been dreaming these dreams for years as she was extremely quick with her answers. We will continue to follow her on this journey, cheering her on along the way. I know it is just a matter of time before she gets to collaborate with the one and only Reba McEntyre and play in the circle on that Grand Ole Opry Stage.
If you are somehow not yet following Rutland on social media, please do so now. She always posts the best pictures. Be sure to add her to your playlist and keep your eyes on her as she is definitely an artist to watch in 2019. ~Missy
About CMA Fest
The Ultimate Country Music Fan Experience™ began in 1972 as Fan Fair®, which drew 5,000 fans to Nashville's Municipal Auditorium. Now in its 48th year, the legendary festival has become the city's signature Country Music event that hosts tens of thousands of fans from all 50 states, Puerto Rico and 37 international countries. In 2019, CMA Fest featured 11 official stages with hundreds of artists performing—all to benefit music education. CMA Fest is a one-of-a-kind festival with artists donating their time to perform so ticket proceeds can directly benefit high-quality music programs across the country through the CMA Foundation. CMA Fest is filmed for a primetime ABC Television Network special airing Sunday, Aug. 4, with 2019 marking the 16th consecutive year the event has been filmed for television, a feat no other music festival has achieved.