Related Stories
CRS 2020 with Missy: James Dupré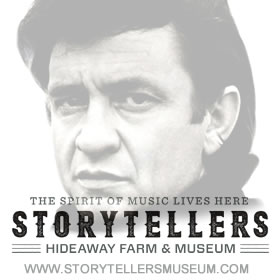 Storytellers Museum & Hideaway Farm
For those of you who are fans of NBC's The Voice, you are no doubt familiar with the solid vocal abilities of Team Adam Levine's James Dupré.
Having had the opportunity to chat with Dupré at last year's tribute to Randy Travis at the Bridgestone Arena, I was eager to catch up with him at this year's Country Radio Seminar to talk about his album Stoned To Death and new single "Hurt Good".
Kicking off Day two of CRS bright and early with Dupré was the perfect start to my inevitably long day of fantastic interviews. Dupré and I spoke about his experience on the popular reality series The Voice and what he was able to take away from what he recalls as one of the best summers of his life. Explaining that he learned a lot from being on the reality series, Dupré has been able to implement much of what he learned from his experience on the show into his career today.
When I asked Dupré if he was able to keep in touch with anyone from the show, he immediately shared that he was able to reconnect with fellow artist Many Cabo the night before at a party. Smiling as he shared the fun encounter with me, Dupré also shared that Cabo is a fantastic photographer and was able to do some work with him as well.
Before Dupré began his career in music, he was a paramedic and spent 6 years helping others. Not thinking he would be spending as many years in that career, Dupré admits that he learned how to remain calm in stressful situations and that he is able to apply that ability on stage if and when those situations occur. We immediately joked about the idea that some artists picture others naked while on stage. Both of us admitted that it would only enable laughter if we tried to imagine people without clothes to curb our nerves. While helping people in need as a paramedic was a great service performed by Dupré, I think we can all agree that helping people through his music is equally as important.
If you are not following Dupré on social media as of yet, please take a moment to follow him at the links provided below. Be sure to head over to his website as well for all the latest news and updates. Remember to grab a copy of Stoned To Death while you are there. ~Missy