Indie Nights Nashville from 6-10pm at Alley Taps
February 22, 2020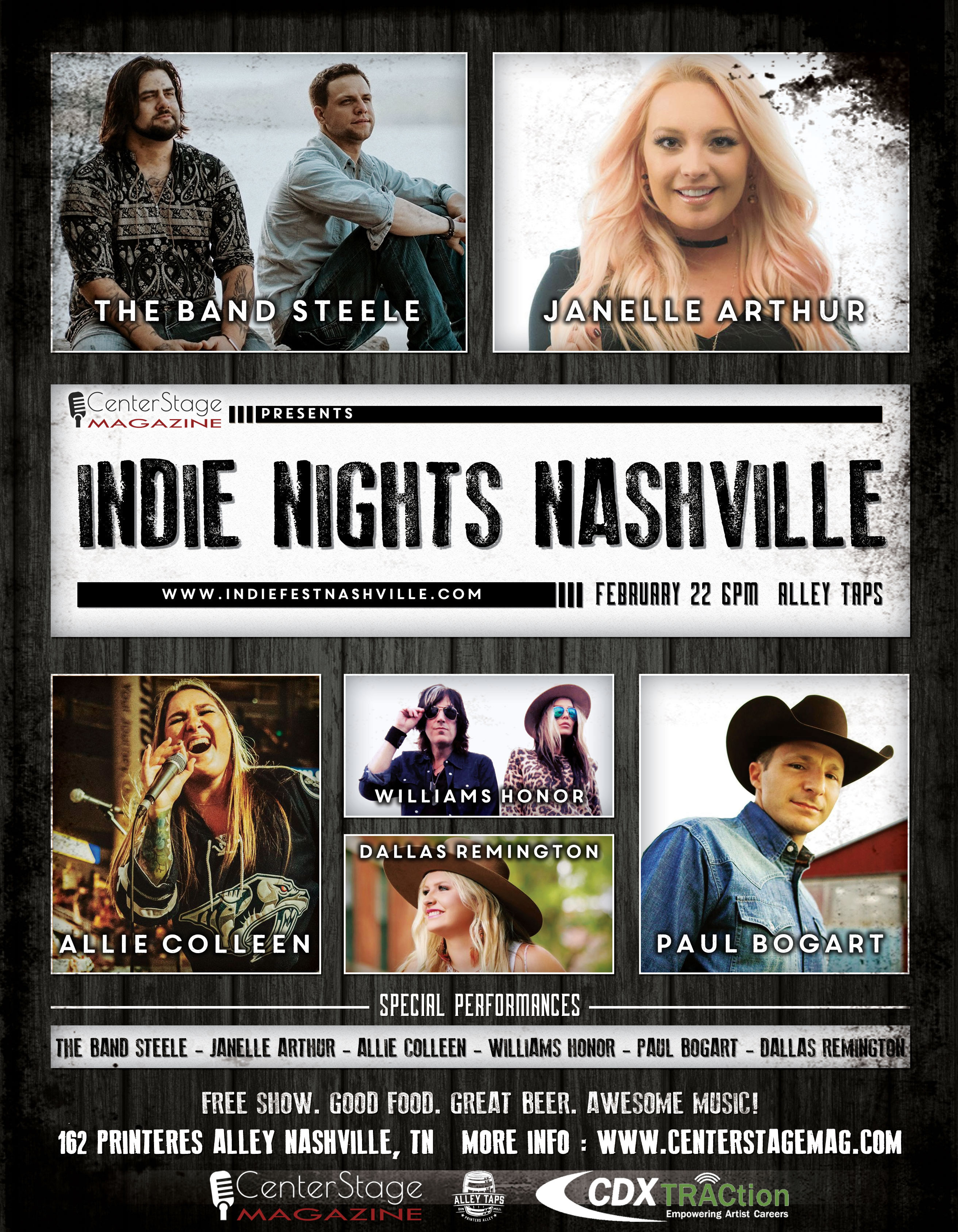 Performances by:
The Band Steele, Allie Colleen, Janelle Arthur, Dallas Remington, Paul Bogart, Williams Honor and more!
Spnsored by:
Alley Taps
CDX Nashville
January 25, 2020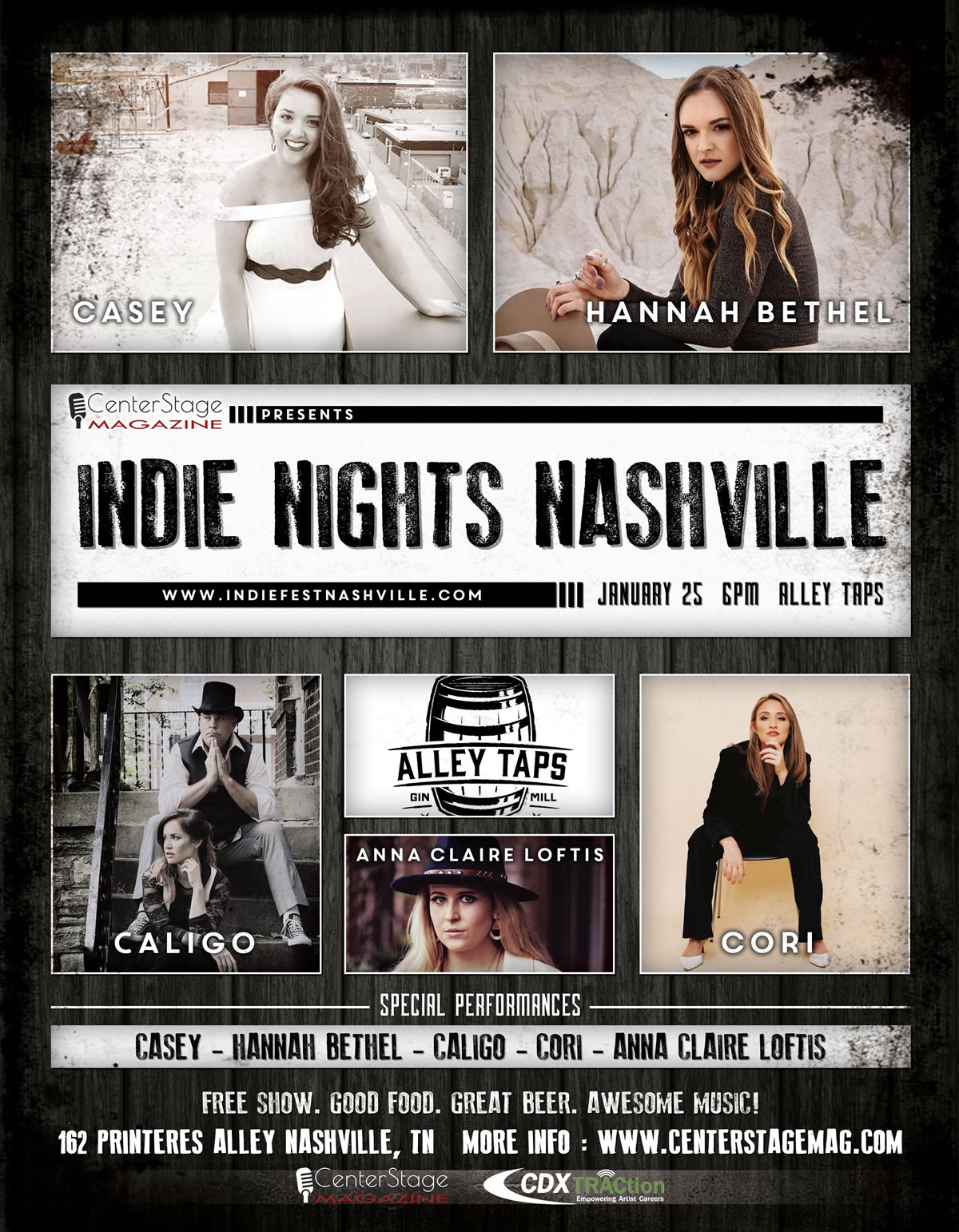 Related Articles
As we continue our Tap Into Indie Series, we are thrilled to bring you all the latest from former American Idol contestant Janelle Arthur. If you did not have the chance to watch Arthur on the show, you missed out. This powerful female vocalist in not only extremely talented, she...
Many little girls have had the dream of playing their music on stage at the Grand Ole Opry. For Janelle Arthur, that dream has become a reality 16 times already. Arthur has a hugely successful career ahead of her and is turning heads everywhere she goes. As a contestant on sea...
Related Articles
If you caught our recent episode of Center Stage Live at The 615 Hideaway, then you know that country artist Paul Bogart is a true Cowboy with a passion for music and immense love for his beautiful wife Tanya and their two young boys, Jet and Ace. During that live performanc...
While talking to one of my favorite Cowboys during CMA Fest 2018, I had no idea that I was about to be told of a terrifying and beautiful experience that took place at 100 MPH just 3 months prior. Thankfully, Paul Bogart was my first interview for day 2 of CMA Fest because his st...
Being raised in a small town like Oologah, Oklahoma there are some things you can not escape. One being a "real" cowboy and the other is everyone knows your name. We had the opportunity to catch up with Paul Bogart, Oologah native, during Country Radio Seminar i...
Related Articles
Join us as we sit with The Band Steele at Nashville's Country Radio Seminar to talk about what they have been up to. Ben Rubino and Bo Steele have a special place in their heart for those who have served in the military. Committed to helping our vets that suffer...
Related Articles
As we continue to bring you our coverage of this year's Country Radio Seminar in Nashville, Tennessee, we are kicking off this week with the extremely fun duo Williams Honor. Gordon Brown and Reagan Richards created Williams Honor after a chance meeting while playing as...