Related Stories
CRS 2018 with Missy: Craig Wayne Boyd
Nashville, Tenn. (December 19, 2017) - Craig Wayne Boyd, season 7 winner of NBC's "The Voice," is getting in the holiday spirit with an upcoming live performance on Fox & Friends.
On this Wednesday morning's edition (December 20) of the national cable television news program, Boyd will chat up his new album, Top Shelf, and will perform the classic holiday standard, "I'll Be Home For Christmas." Boyd's interview and performance air at 8:50 AM ET on the Fox News Channel.
CRAIG WAYNE BOYD TO PERFORM ON FOX & FRIENDS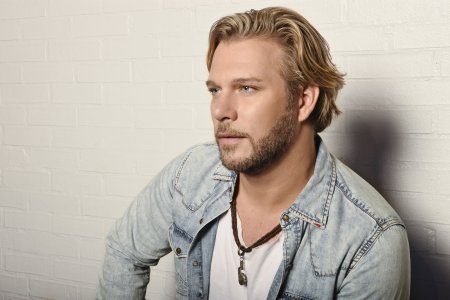 Season 7 Winner of NBC's "The Voice" to Perform Live this Wednesday,
December 20 at 8:50 AM Eastern on the Fox News Channel
Following his Fox & Friends appearance, Boyd will guest on Fox News Radio's national radio program, The Brian Kilmeade Show. The singer's live radio segment airs at 11:45 AM ET on Fox News affiliate stations nationwide.
Additional upcoming media appearances and coverage include "Today in Nashville," (WSMV-TV), Paste Magazine, People, Heartland TV, The Country Network, The Family Channel, SiriusXM, NASH FM / Cumulus, Taste of Country, Digital Journal, and more.
About Craig Wayne Boyd
A native of Mesquite, Texas, Craig Wayne Boyd came to the attention of America as the winner of Season 7 of the hit NBC television program, "The Voice." During his run on the show, Boyd performed his versions of classic country hits such as "I Walk The Line," "You Look So Good In Love," and "Workin' Man Blues." During his rise to fame, Boyd's "My Baby's Got A Smile On Her Face" debuted at No. 1 on the Hot Country Songs chart, becoming the second song (following Garth Brooks' "More Than A Memory") to achieve that level of chart success. Boyd's first full-length album (since winning "The Voice"), Top Shelf, is available now.
For more information on Craig Wayne Boyd, visit craigwayneboyd.com.