Related Stories
Nick Sturms and Friends Writer's Round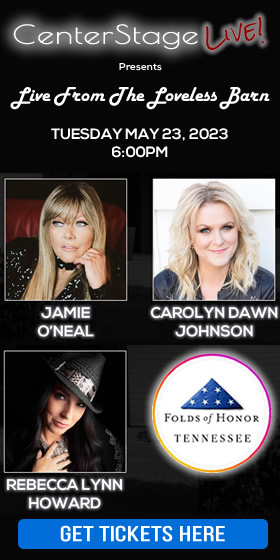 You may have seen my earlier interview with Nick Sturms, who is a remarkable artist and friend, but we wanted to catch you up on what he is doing now!
We were invited to sit with Nick inside his new Studio centered just off Music Row in the heart of Nashville, TN. Although the studio was still under construction, it was impressive. The vibe inside was very raw yet warm and inviting. The style was hip yet elegant. You will not see it in the video, but the progress he has made inside the studio was thrilling. As he gave us the tour, he explained what each room would be for and how he was doing it. I immediately took the opportunity to tell him I could not wait to come back and see the studio after completion!
As you will see on the video Nick tells us what he has been up to and what he has coming up in the future. It is exciting to see his creativity at work. His future plans have left me completely intrigued. I am so glad that we at Center Stage Magazine get to work with this phenomenal singer/songwriter/producer.
As soon as we finished our on camera conversation, we left the studio and headed across the street to wind down from our busy day. We kept our conversation going, and shared many laughs together. It was then that we spoke about future possibilities and plans we have individually as well as together, joining forces on some unique events we hope to share with you soon. So stay tuned and watch for more exciting news! ~Missy
In Loving Memory and Honor of Terrie Leventhal Winson. Music connected us and music will always remind us of you. Thank you for many years of friendship and love. May you be resting in peace sweet friend. <3