Related Stories
CRS 2020 with Missy: Jessie G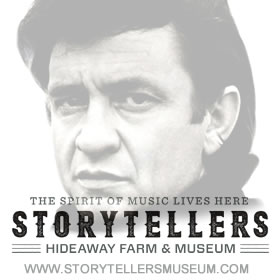 Storytellers Museum & Hideaway Farm
With a mentor like Gretchen Wilson in her corner, you know this chick has talent. Don't let her T tiny little stature fool you, Jessie G has a voice that packs a mean punch. Spunky and full of life is how I would describe her.
Watching her on stage you quickly see that she has it all, the look, the voice, and the talent to perform... She is most definitely the whole package. Growing up in a commercial fishing family, Jessie G learned the art of hard work first hand. That toughness has carried over into her music career and it shows. She is one that will stand the test of time to have a long and rewarding career in country music. ~Angie Dawn
About Angie Dawn
Journalist | Photographer
As a young child, our house was constantly filled with the good ol' country music. My grandma was a singer and songwriter.. she actually had a record and had written for the likes of Patsy Cline. I loved hearing that woman sing.. it was angelic. That old country music runs deep in my soul. I remember watching t.v. telling everyone that I would be on that grand ol' Opry stage one day. The fact that I can't carry a tune in a bucket wasn't gonna stop me. Lol... so the chance that I've been given to work with Center Stage Magazine is God sent.