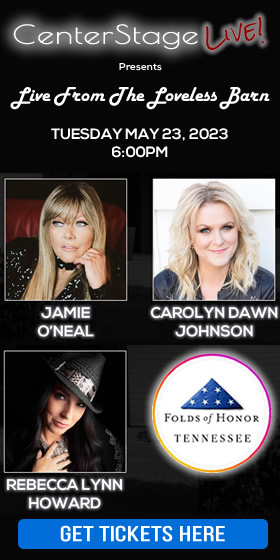 Emerging country artist Corinne Cook has put a new spin on the often emotional and challenging event of a breakup. In her video for the song "One Box Of Tissues", Cook forms a plan for her heart to allow her to heal and move on. While that might not seem possible for some, the truth is, she is right on the money. The video itself is lighthearted and comical, yet practical and true. Most of us have cried over someone, eaten pints of ice cream for comfort, drank alcohol to help us forget, and slept sleepless nights. "One Box Of Tissues" encourages us to grieve the loss of a relationship, however, provides rules for the heart to keep that breakup from controlling our lives.
For more on the release of "One Box Of Tissues" and rising country artist Corinne Cook, please be sure to follow her on social media. If you know someone who is going through a breakup themselves, share this upbeat and fun video with them. ~Missy
About Corinne Cook:
While still engaging in a whirlwind balancing act both personally and professionally, Corinne has enjoyed a handful of accolades for her previous albums. "I Don't" from her 2015 release Dressed Up For Goodbye won a Nashville Industry Music Award (NIMA) for Song of the Year in 2016. Her debut album I'm Not Shy included two tracks that reached the Top 5 on the Inside Country chart; #1 hit "Uninvited Guest" and the title track, which reached #4. Cook's current project, Yes I Can, marks an important breakthrough for Cook as a songwriter of great storytelling skill and depth. The California native has been accumulating and telling stories all her life, all grounded in her years growing up in an intensely musical family in the Central California towns of Tracy and Escalon. She has fond memories of family jam sessions with her mom on guitar, step dad on bass and brother beating on the chairs (drums) while she sang. Overcoming her initial shyness about performing, she participated in choir from middle school through high school and was selected to sing several solos in high school performances. She later incorporated singing into her sting in the Air Force, which she joined after graduation at 17. Corinne was in technical school for her job as a medical lab technician when the Gulf War began. During technical school at Keesler AFB in Mississippi, she was involved with a group of musicians and actors who performed "dinner shows" for other military members and their families. After technical school, she was stationed at Travis AFB during the time of the Gulf War. She returned home to Tracy after her military service, and a few years later, she won a singing competition at a bar in Riverbank, CA. The prize was supposed to be a pro recording contract, but instead, the host of the contest, Leon Womack, became her manager who funded a trip to Nashville to record songs that ultimately led to her first album. Reconnecting with her passion for singing and performing, Corinne began singing at festivals in Northern California and worked part-time as a radio DJ for the classic country station 93.9 "The Ranch" in Ripon, CA. As her radio persona "Ranch-Hand Jane," she hosted karaoke for the station at various venues and presented legendary country artists like Charlie Daniels and Johnny Lee when they performed in town. Fully committing to the dreams that are now coming to fruition, Corinne moved to Nashville, to focus on developing her career as a singer and songwriter.