Related Stories
CRS50 with Missy: Ray Scott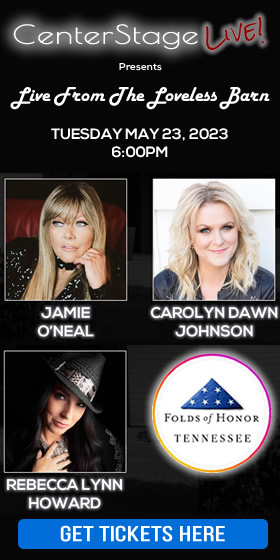 This CMA Fest Artist Spotlight is the amazing Ray Scott. For many, this man needs no introduction. If you are one of the unfortunate few who do not know the brilliance of this musician, stop wasting time and check out his bio below that was taken directly from his website.
"Ray Scott is a rare find in Country music today.
Ray's songs captivate audiences through his honest, authentic lyrics, often punctuated with his signature wit and turn of a phrase. On his latest album, Ray Scott, the acclaimed Country storyteller is at the top of his game. Critics praise the album and it was no surprise when Rolling Stone Country placed the album's first radio hit, "Drinkin' Beer," on their "Top 25 Country Songs of 2014" at number 18.
Ray's songs, along with his instantly recognizable voice, prove Country music will never go out of style. "The good news is, the kind of music I'm making now is not age-specific. I'm not out there wiggling my ass for anybody, so it's about telling stories, making people smile and making them feel something."
For many, Ray needs no introduction. His first album, My Kind Of Music, was released in 2005 and the title track quickly became a Top 40 hit. Since then Ray has released three independent albums and has found success touring with songs like his hit "Those Jeans" and "Drinkin' Beer." Ray is the only independent artist in the GAC Hall of Fame and his style of traditional country music has also earned him a strong following in Europe. "Drinkin' Beer" was the #1 Song of 2014 on the United Kingdom's Hot Disc chart.
Ray's current radio single, "Ain't Always Thirsty," is a true story, written from a low point in Ray's life after a divorce and a lot of self-reflection."
Now, watch our video and enjoy this incredible artist. I have loved this man from the moment I met him two years ago at the very same Nashville Navy Party June 3, 2013. Scott has one of the most enthralling voices in music period. His deep rich tones and the smooth way he talks is the perfect combination of seduction and charm. His witty sense of humor and boyish grin will immediately draw you in. Be sure to follow him on social media and tell him Missy sent you.