Related Stories
CRS 2020 with Missy: Allie Colleen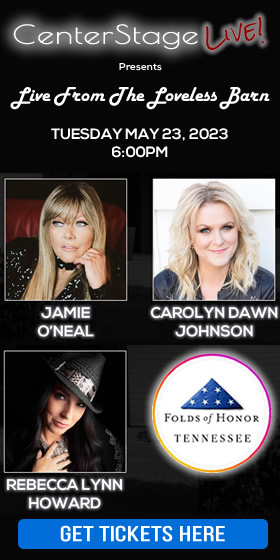 Have you ever met someone and immediately felt like they were already a part of your tribe? That is exactly what happened when I first met Andrea Crisalli and Dominique Ruiz of Dixie Jade.
While preparing for my interview with them during this year's Country Radio Seminar, I fell in love with their current single "Stubborn Woman". While I knew that the stubborn side of me related to this song instantly, it was the overall personality of Crisalli and Ruiz that kept me wanting to watch all of their videos and read all of their social media posts.
As soon as they came to our booth for our on-camera conversation, my excitement got the best of me. I wanted to talk about everything, so I basically threw all of it at them at once and went from there, hoping they would be just as excited to talk about all the things I wanted to talk about. Luckily for me, it worked out beautifully. Not only did we chat about their single "Stubborn Woman", but we also spoke about the story behind their newest single "Whatever It Takes". While Crisalli and Ruiz seemed to have a different idea of where the song came from at first, the conversation was full of laughter and fun as the actual story behind the song was truly revealed.
Before I let Dixie Jade move on to their next interview, I had to ask them about their dancing videos. These girls wasted no time explaining their desire for creating a dance and caught me by surprise when they explained that a "step sheet" had also been created for their dance. They definitely got "fancy" with this fun project. Watch our full conversation now to learn more.
During this year's Country Radio Seminar, we did not quite realize that the music industry was about to endure some difficult challenges. Fortunately, the music community has an opportunity to practice business in a very modified, yet successful way and you are a huge part of that. Please continue to support artists like Dixie Jade by subscribing to their YouTube channels, buying their music and merchandise, and by supporting them during their online performances. Tip them when you can and share these events with your friends to help keep the music alive ~Missy