Missy Wolf
Co-Founder, Editor, Journalist
From an early age I knew music and entertainment were in my blood. I have always been enamored with the idea of being in this industry, though I never wanted to be a front and center "Star". Taking the audience behind the scenes for up close conversations with the artists they love is where I want to be. Life in lyrics has always been my style, so as my favorite country artist Wade Hayes sings, I am living my life and chasing my dreams! Conducting interviews, meeting talented people and sharing stories and adventure are my passion. My new favorite hashtag is #iaskyouanswer, so stay tuned for more interviews, articles and adventures!
344 active articles
Tommy Lemon
Co-Founder
Music has always been my passion. In recent years, discovering new music, new artists, and hidden musical treasures has become one of my favorite things to do. Founding Center Stage Magazine gives me (and us) an opportunity to share those discoveries with people all around the world. We hope you enjoy them as much as we do! God Bless! ~ Tommy
7 active articles
John Tedeski
Journalist
I've been a musician since the age of 7 when my parents bought me my first drum set. By the age of 16, I was playing the local bar scene. I've played around the east coast, and in 1994, through those travels is how I met Founding member of Center Stage Magazine, Tommy Lemon as we were both auditioning for the same band in the Boston Massachusetts area and we've been friends ever since. Through the years I've met a lot of great musicians such as Vinny Paul (Pantera), Bill Leverty (Firehouse), Ace Frehley (KISS), Marc Ferrari (Keel), Bobby Dall (Poison), and even got to share the stage with Jaime St. James (Black 'N Blue) and Billy Morris (Warrant), just to name a few. Unfortunately, life had a different path in store for me other than being a full-time musician, yet I've been blessed to still be able to play on the weekends with some great local talent. Here I am now with another huge blessing, still within the music world, but this time as a journalist for Center Stage Magazine where I get to talk with and interview musicians who do what I have always longed to do. It's all good and much less hassle than having to lug my drums all around the country. Rock Out, Roll On & Follow Your Heart ...
9 active articles
Joseph Nelson
Contributing Journalist
I am a fan of music and entertainment first and foremost. I have spent the majority of my life living in Connecticut with the exception of one year that I lived in Boston while going to school. I am a graduate of Central Connecticut State University with a Bachelors Degree in Marketing. I have a wide range of music that I like to listen to. I enjoy the outdoors as much as I enjoy binge-watching Netflix and tv shows.
3 active articles
Ellen Ann
Journalist
I grew up in Philadelphia which is rich in the culture of music and arts. I played the cello for 3 years in elementary school and for a short time I was a part of the Philadelphia Children's Orchestra. I believe every home should have a piano whether anyone plays it or not. Someone will almost always try to learn and there is always a friend or relative who will just sit down and play. I enjoy most music, live theater, and live comedy. Music brings back memories, soothes the soul, changes my mood and outlook. Sometimes all it takes is a favorite song to make the day beautiful! I now live in the Phoenix, AZ area where I am a not-so-boring accountant. I try to make time to travel, explore the area where I live, the music and arts in the southwest, and just, in general, learn who I really am and who I want to be.
11 active articles
Jaide Alicia
Journalist
For as long as I can remember music has been my entire life. Due to starting my own website about music, my life has turned into a total dream come true. I've been able to interview some of my life idols and make great friends within the industry- something I thought was a complete long shot. On top of music, I went to a great cosmetology school for one year, and although I never finished the curriculum (because I decided music was a better way to spend my time) I still learned a ton about the industry, which has given me the opportunity to write about hair and beauty on many other platforms. I do the best I can to make my family and myself proud, and the best part of my life is seeing what the future has in store.
8 active articles
Laura Lou
Journalist
Beginning about age 13, music always been my "safe place", my "escape", it became a part of who I am. My background includes being a photographer/journalist for newspapers, magazines and radio stations and more recently I have been an artist manager. What I continue to strive to learn is, what is important to the fans/readers? I find that the answer is always that they want to feel close to the artist they are supporting. The human contact that we all need is something that I want to deliver to anyone that happens to read something I write or see a photograph I shoot. It is important to me to provide that experience, because I am, after all, still always a "fan" and that giddy 13-year-old girl is simply amazed! I never imagined that my passion and love for music would lead me where I am today! I use the hashtag #iamtheluckiestgirliknow because I cannot believe how blessed I am! I'm excited to see "what happens next" and take you all along with me! This is going to be amazing…
93 active articles
Amanda Falk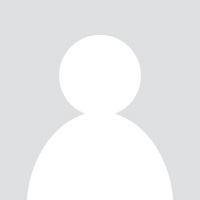 Journalist