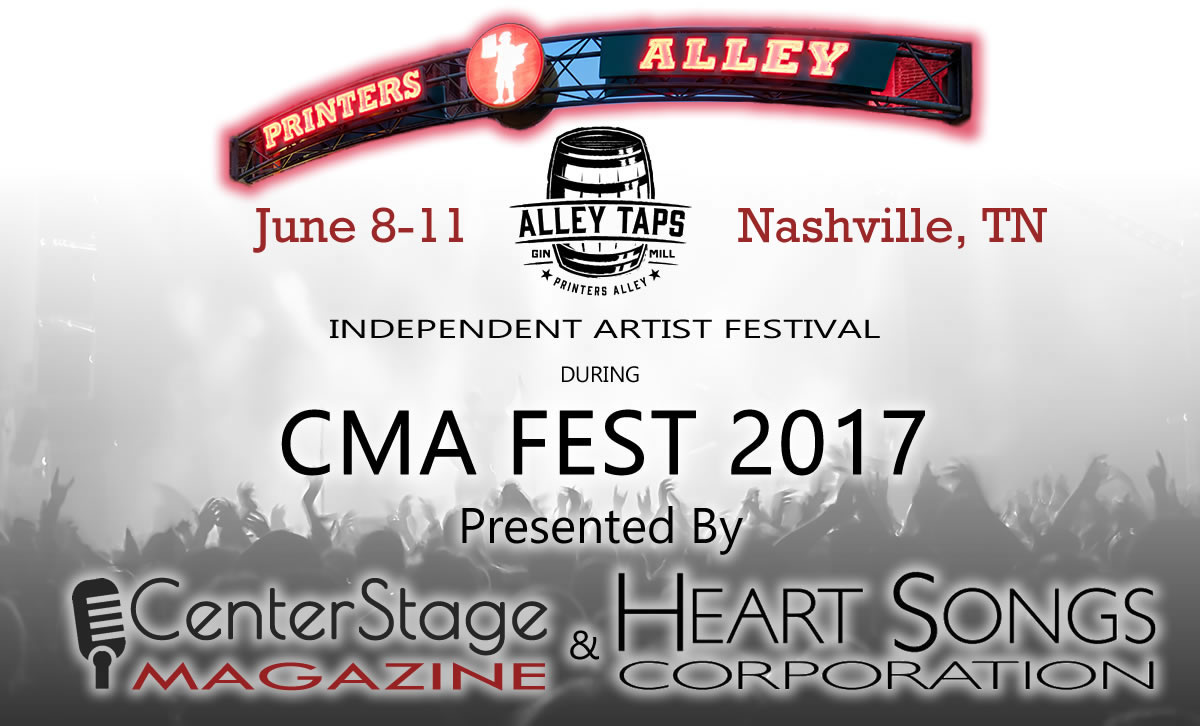 Catch our amazing line-up during CMA Fest 2017 week at Alley Taps in legendary Printer's Alley, downtown Nashville, TN, and help us raise money for some amazing charities! More artists to be added so check back!
Information and Documents
Artists
Put your music in front of 500-750,000 people by performing at our Indie Artist Festival during CMA Fest week that will be streamed live online! Center Stage Magazine and Heart Songs Corporation will promote all performing artists heavily before, during, and after the event! Every artist will be featured in an exclusive on-camera interview during the event and will be featured in Facebook live chats leading up to the event!
Download Artist PDF
Businesses
Put your business in front of 500-750,000 music fans by sponsoring our Indie Artist Festival during CMA Fest week! Great opportunity to increase brand recognition and sales!!!
Download Sponsorship PDF
Backline Gear List
The following equipment will be provided at Alley Taps during the showcase event.
Download Backline Gear PDF